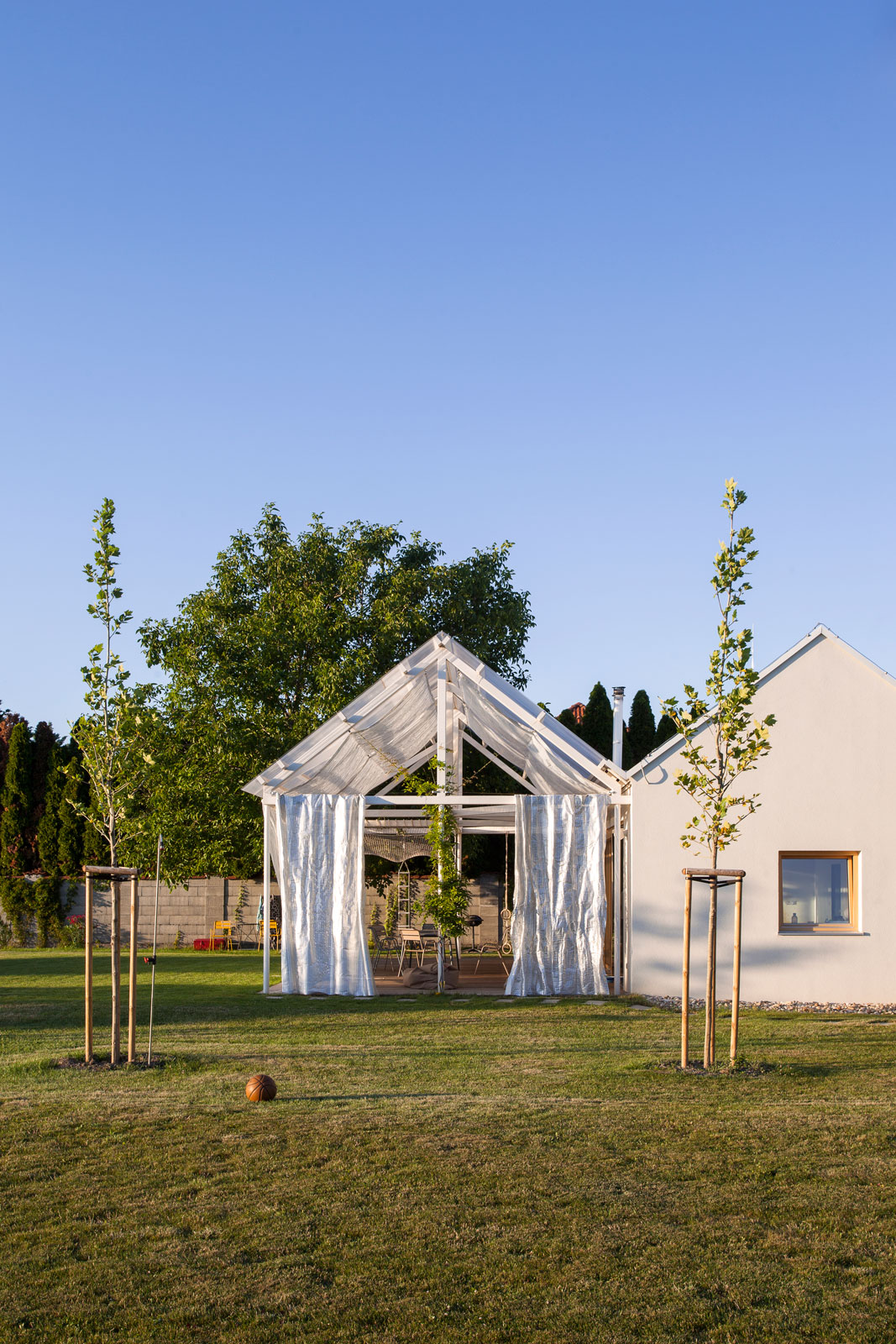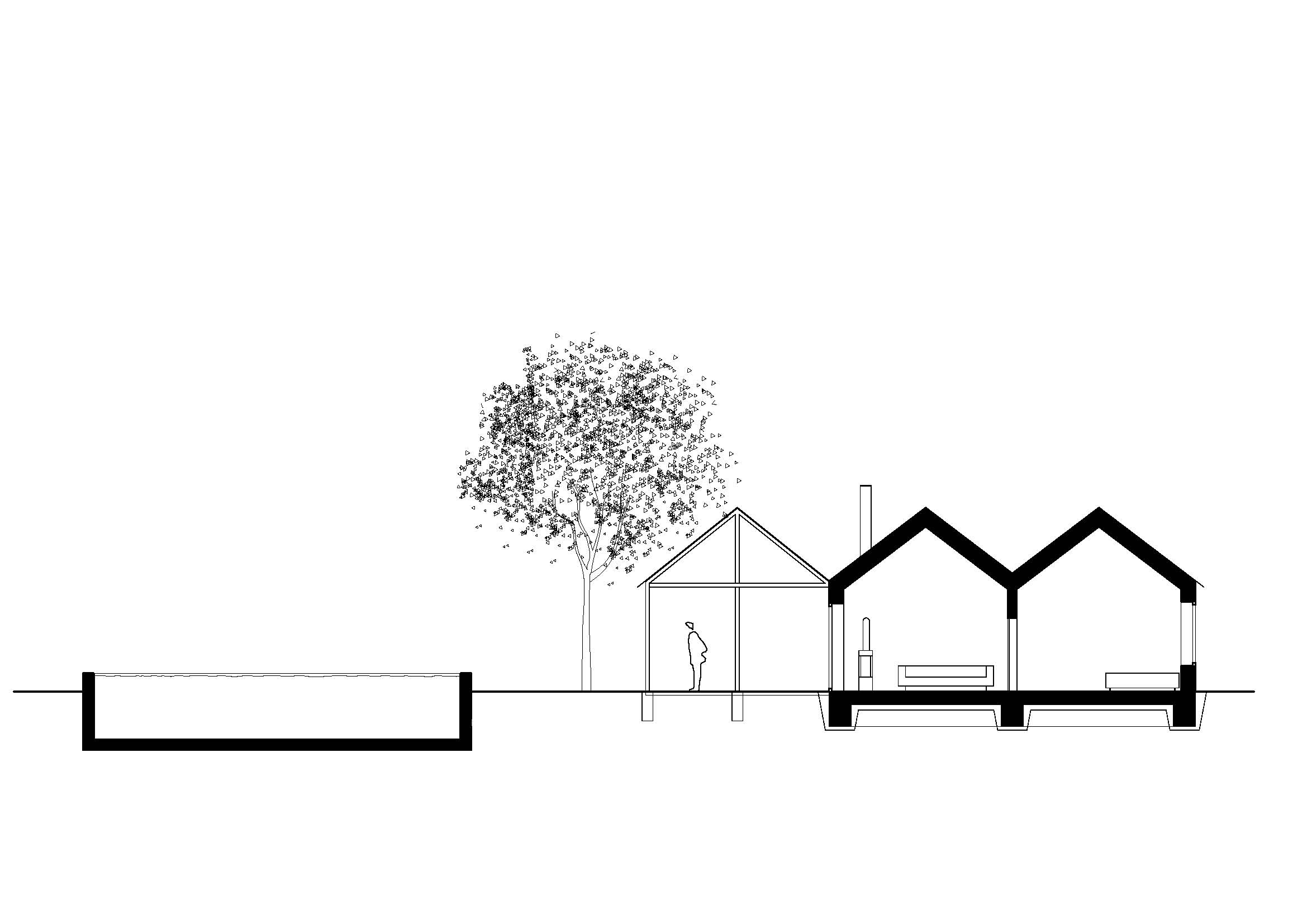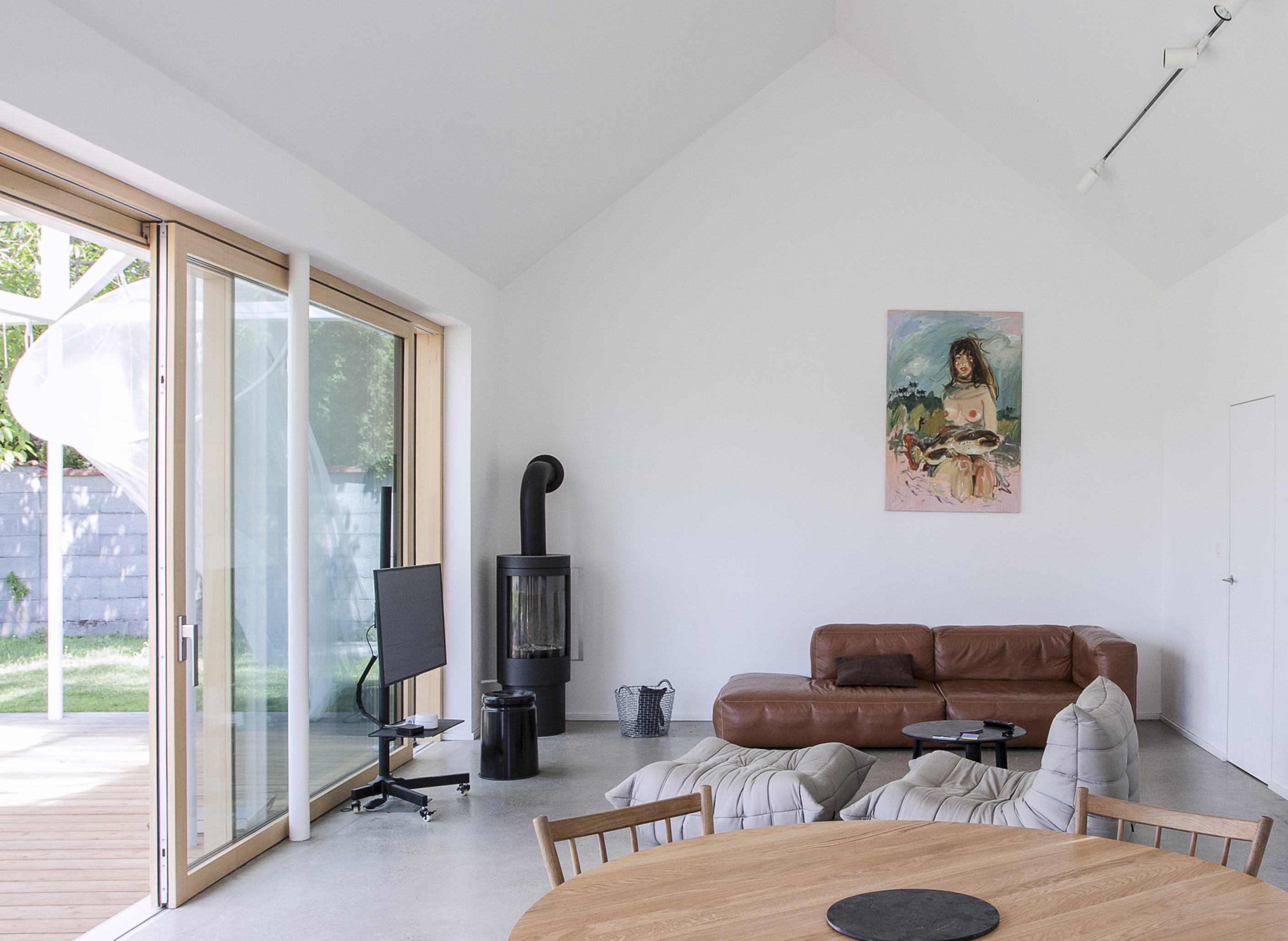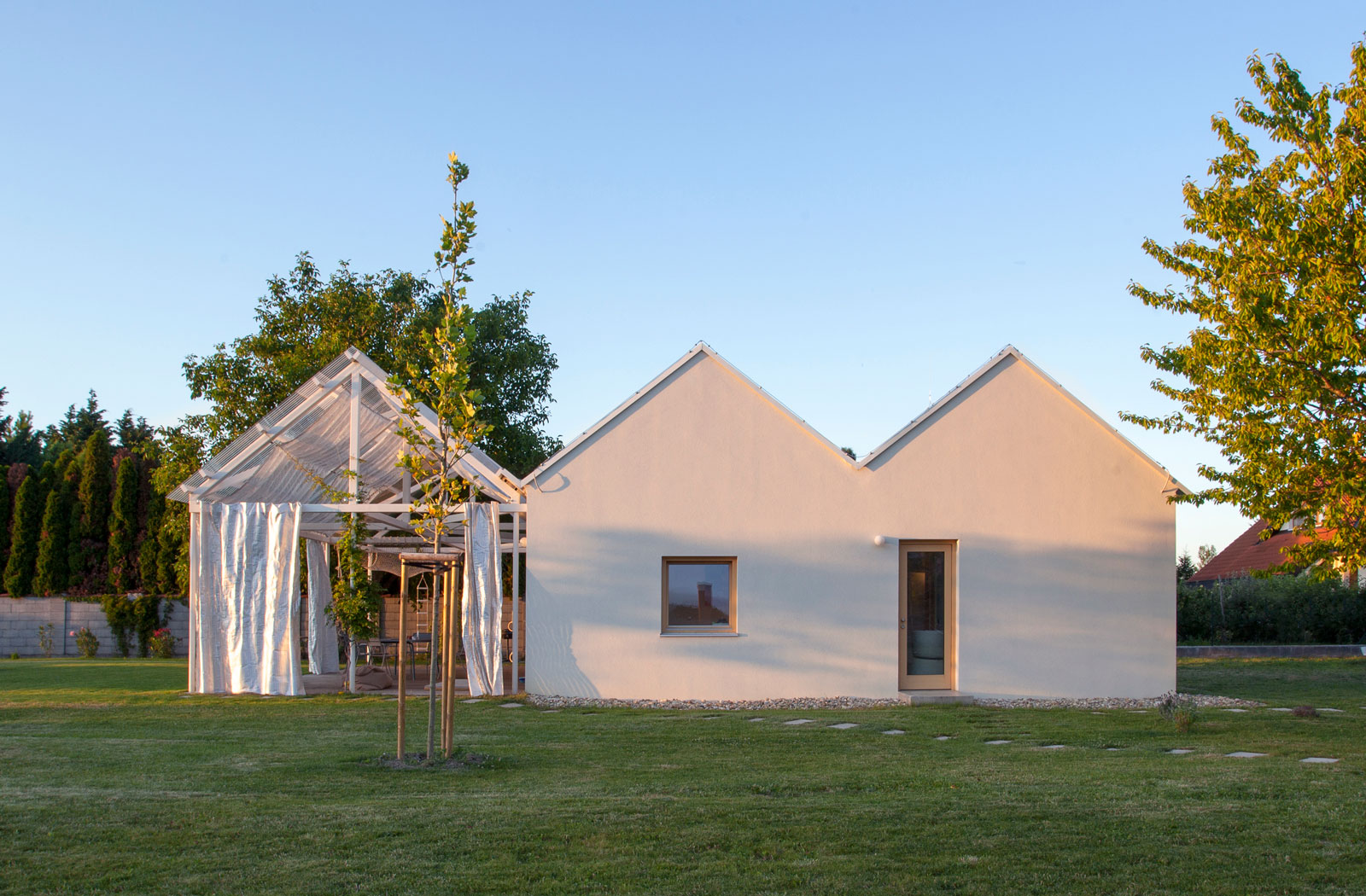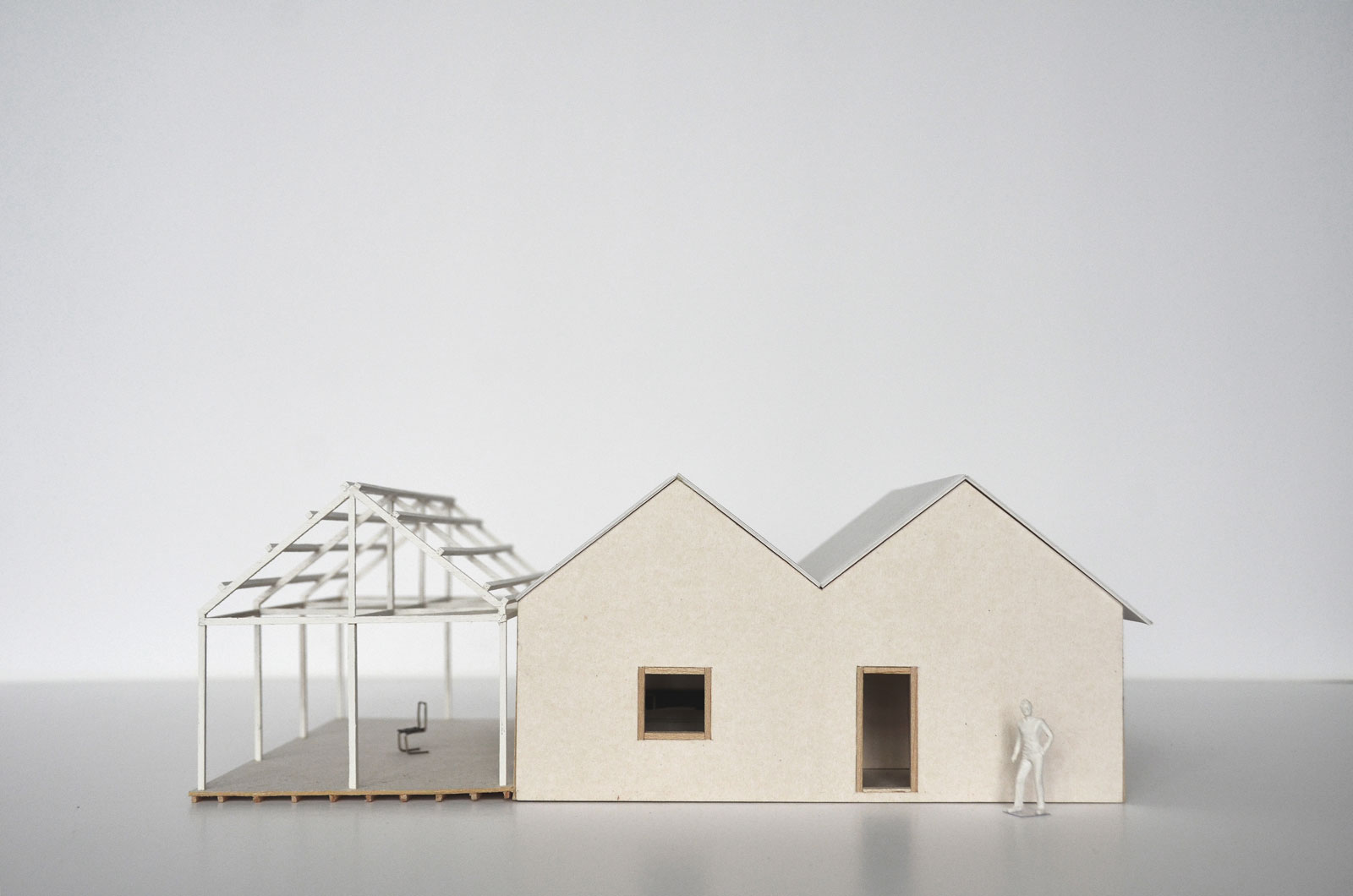 Summer house + 1 / 18
A house which tends to be a part of a spacious garden. Formally refers to the generic garden houses and also to the traditional building culture in the village.
Its space concept is inspired by the idea of camping architecture such as caravan or tent. This resulted into a composition of three houses connected into the one house. A house for the night, a house for the day and the garden house.
The plan is very simple, even banal and is organized as a gradient from the night part of the house through the day part to the terrace and the garden with the pool.
The construction of the house is made from bricks. Steel roof beams are covered by the corrugated roof sheets. The white framework of the veranda is covered by the corrugated polycarbonate and shaded by the reflective climatic curtains.   
project / 2017
client / private
vajnory / slovakia
foto / eva benková